Expert financial advice
Contact us today for an initial free consultation.
About McManus McCabe
McManus McCabe is an Irish accountancy firm founded by Adrian McManus and Teresa McCabe, bringing a combined 50 years of experience. At McManus McCabe, we offer a wealth of professional expertise, providing compliance and financial advice to companies of all sizes, as well as for personal clients. We recognise that every client is unique, and tailor cost-effective solutions to your unique requirements.
Connecting With Our Clients
Every client is unique and our cost-effective solutions are tailored to your requirements and goals
With a combined 50 years in the profession, we offer a wealth of experience and expertise.
Our aim is to provide high quality services tailored specifically to each client's needs
Benefits of McManus McCabe Services
Testimonials
Listen To What Our Clients Have To Say About Us.
Moving to McManus McCabe was an excellent move for the Sphere One brand.
As a business founded in 1999, I had decided to modernise and move to an online accountancy practice in 2015. While the online accountants I chose were technologically excellent the senior staff were rarely available for advice. Trainees were not experienced to deal with a business that, while small, trades with 13 countries, and solid records were not kept to back up the online accounts.
We moved to McManus McCabe in 2020 and are so happy with the balance of technical online and accountancy competency. Teresa is professional, sure-footed in accounting, corporate compliance, and record keeping. It is reassuring to know that experienced professionals take personal responsibility for my business and our Corporate Tax affairs are in good hands.
At PestPlus, we have worked with Adrian for over 20 years. We find the proactive approach in helping us with budgets and cashflows to be superb.
Both Adrian and Teresa have implemented monthly management systems for us, allowing us to see our monthly accounts in a timely manner. Covid presented some serious challenges for us and with the help from the various team members in McManus McCabe we managed to quickly update budgets and cashflows whilst adapting our business model.
We would highly recommend their services.
Adrian and Teresa offer a hands-on, proactive approach to all aspects of our company and personal finance requirements. They are knowledgeable, professional, helpful, and are quick to respond to all our queries.
We are confident in their good advice and can highly recommend them.
Transferring our financial affairs to the McManus McCabe team is one of the best recent decisions our company has made.
Deciding to work with Mc Manus Mc Cabe, Chartered Accountants has proven to be the best decision we have made in over ten years in business. Their knowledge and professionalism allow us to concentrate on the day-to-day running of the business, safe in the knowledge that our finances are in order. If we need advice they are quick to respond and their expertise in future planning allows us to think ahead and make informed decisions
Adrian and Teresa are a great example of what we expect from an accountant and tax advisor. They have our best interests in mind all year round. They are proactive first and reactive when required, to allow me to run my business while being best positioned for the challenges our company meets. During the recent pandemic, both partners were always at the end of the phone. I would highly recommend McManus McCabe.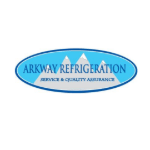 "Adrian and Teresa have been looking after my company and personal affairs since 2013 and I had no hesitation in moving my business to their new firm. I restructured my companies recently and they went above and beyond in representing my companies and I during the process. I have no doubt McManus McCabe will be a complete success."
"Adrian and Teresa really look after us as clients and always have our best interests in mind. They are easy to reach and do their upmost to help us, especially during the most recent COVID-19 pandemic, which severely affected the childcare industry. I am very confident in the advice they give and I highly recommend them."
"Adrian has advised me from the time I purchased my company in 2013. Since then, we have received invaluable advice and support through a very hands-on approach at senior level, through some very challenging times. I would highly recommend McManus McCabe as complete financial advisors, both from a personal and corporate point of view."